And books by collage artists/
I've been building my collection of collage/art books. So far, these are my favorites (with the most recent acquisitions listed first).
And Another Thing...
Anthony Gerace
Anthony Gerace is one of my favorite collage artists working today (he's also a killer designer/illustrator and amazing photographer). I especially love his series "There Must Be More to Life Than This."
This book, according to the closing essay by Laura May Todd, "is an ode to the delicacy of process." Which, it is. But it's also a collection of some insanely awesome work by an insanely talented artist.
Published by Aint–Bad.
Misophonia: The Art of Jesse Draxler
Jesse Draxler
I still remember the first time I encountered Jesse Draxler's work (it was this piece and it was waaaaay back in 2011 on Flickr when Flickr was still a thing).
Though his work has matured (and grown in scope), his style has always been unmistakable. Stark, black & white, deconstructed human forms. 100% disturbing and beautiful.
Published by Sacred Bones.
Implications
John Hundt
I can't remember where I first encountered this book or the work of John Hundt, but I'm thankful that I did.
This collection of his "Totems" (essentially, figures that are built up with a combination of human, machine, animal and object parts) are absurd, yet whimsical ... and totally rad.
Published by Ampersand Gallery & Fine Books.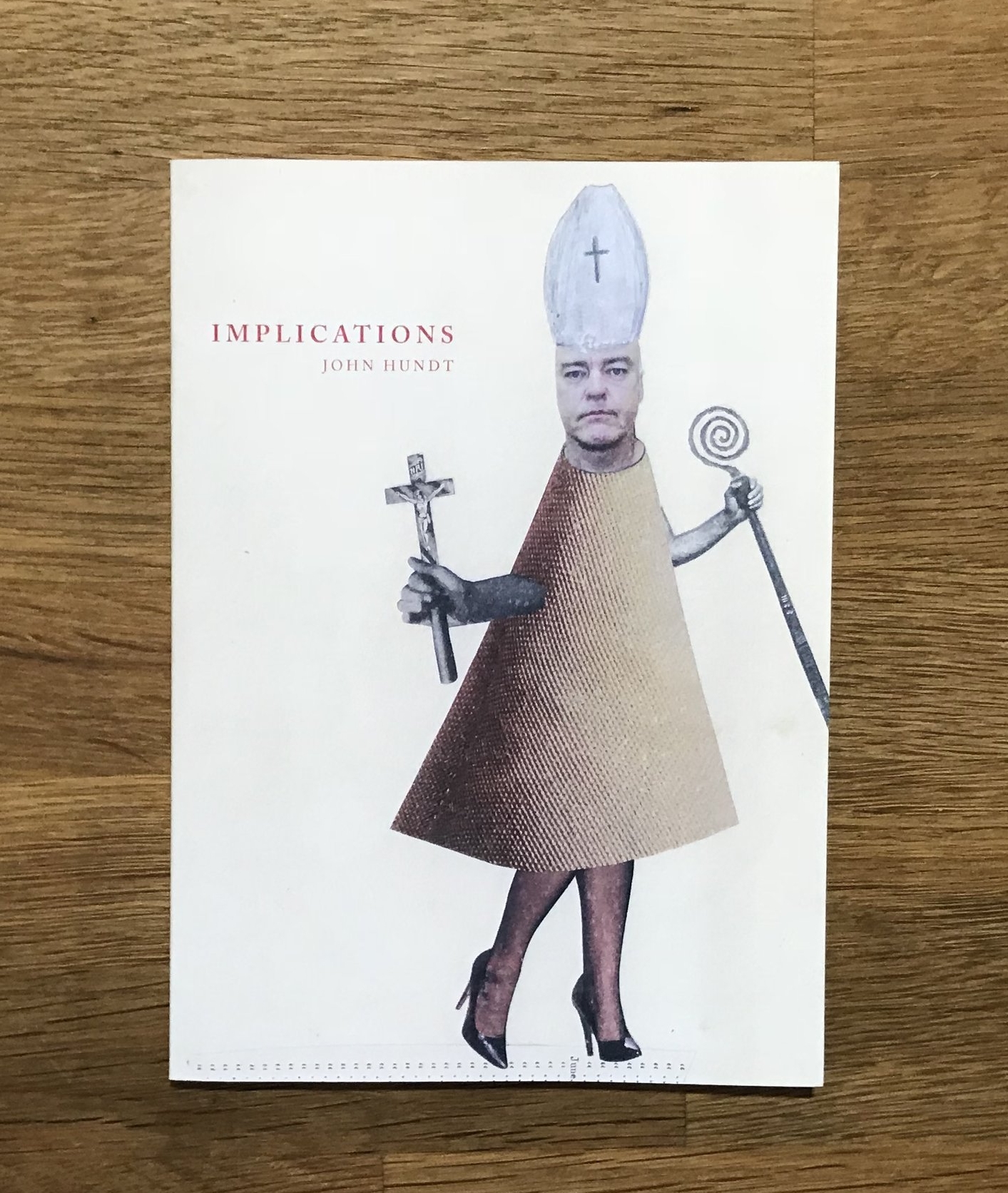 420 Characters: Stories
Lou Beach
Lou Beach might be my favorite collage artist working today.
His style is completely distinctive and unlike anything else I've come across — and he's an amazing writer to boot. 420 Characters is really more about Lou's writing (flash fiction which began as Facebook status updates), but the short stories are punctuated periodically by his collages.
In the words of Jonathan Lethem, "Holy shit! These are great!"
Published by Houghton Mifflin Harcourt.
Cutting Edges: Contemporary Collage
Varioius Artists
This was, I believe, the first book published by Gestalten about collage (and the first I bought), and like The Age of Collage 1, this one is no longer available on their website (but there are several third-party vendors hocking it on Amazon).
Like the other two Gestalten collections, this is an excellent introduction to a wide-variety of collage artists (though this one does seem to skew more toward digital collage than analog) including Julien Pacaud, Rodrigo de Filippis, and David Plunkert.